NIK acquires Yara's software and hardware business in Bulgaria and Romania
Sofia, May 18, 2022 - NIK and Yara International conclude a deal for the sale of Yara's AgroOffice business in Bulgaria and Romania. The scope of the transaction implies that NIK also takes over the Yara's teams responsible for the sales and customer support in both markets. Over the next 12 months, NIK will merge the two platforms TechnoFarm and AgroOffice in order to provide the best solution to their customers.
"We are happy to welcome the teams of Yara Bulgaria and Yara Romania to create together a leading digital platform for farmers in the region. AgroOffice was one of the first software products on the Bulgarian market and its long history in combination with the leading position of NIK in the field of precision agriculture gives us confidence that we will offer a better solution to the farmers in Bulgaria and Romania, said Kaloyan Kumanov, the partner at NIK.
"Agriculture has been transforming for many years, and words such as 'big data, 'internet of things, 'autonomous machines' and 'robots' are used by more and more farmers. And this is our main goal at NIK - to bring to the field a complete solution for precision agriculture - from software to hardware and agronomic services." he added.
The financial parameters of the deal are not mentioned. The deal was completed on August 1, 2022.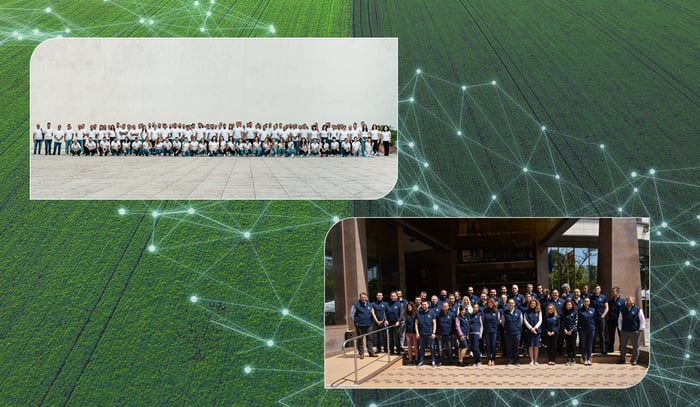 About NIK
NIK is a group of companies implementing technologies for precision agriculture in Bulgaria for 20 years focused on offering complete solutions for automation and optimization of processes in agricultural farms. NIK has been operating on the Romanian market for 6 years, offering all products and services in the group's portfolio through the company Vantage Balkans. NIK works with a team of over 260 people in all 10 markets in which it operates.
For Yara
Yara Bulgaria and Yara Romania are part of Yara International, a leading global fertilizer manufacturer, with a team of over 17,000 operating in more than 60 countries around the world.